As the Sun Forever Sets - Alpha
Alpha 2.1 Progress Report
---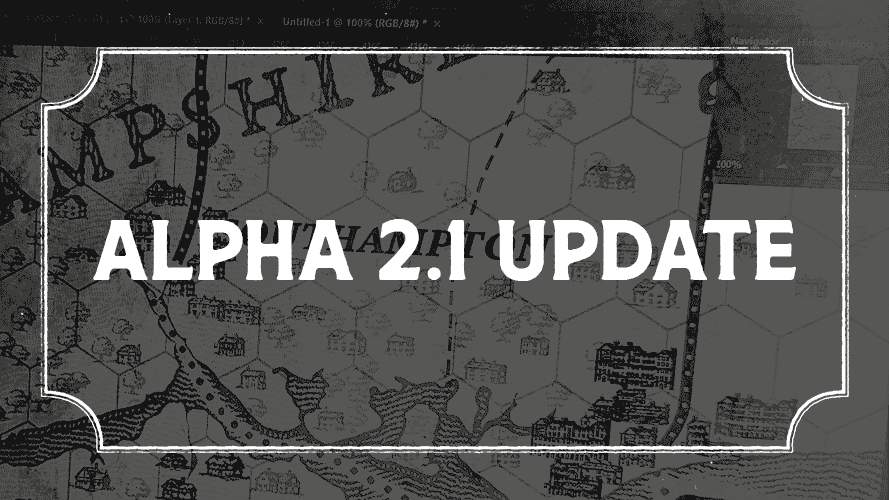 Hey everyone! As it's been a little while since the last update, so I thought I'd post a few previews of what I'm working on, and what's coming up in the next version (Alpha 2.1).

Visual Updates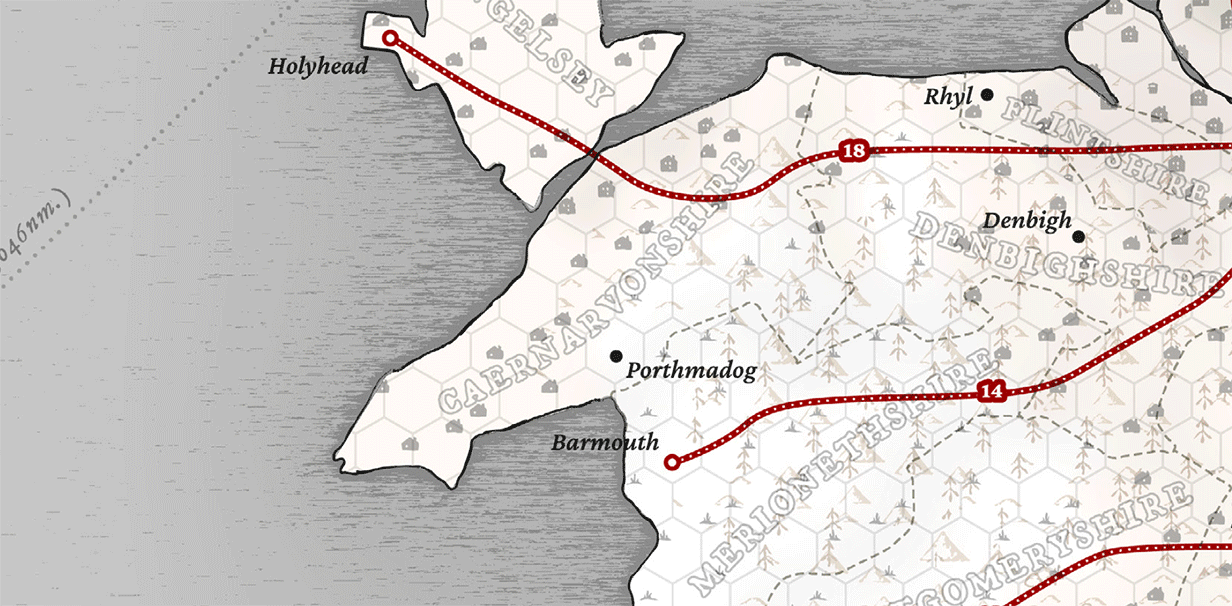 The Map is being updated with new visuals. Aside from making it look a bit more period appropriate, this will hopefully make the terrain a bit easier to determine. Drawing the settlements like this also lets me make their outlines a bit blurrier, meaning that larger towns or cities will take up more hexes on the map.
I'm also adding more towns in the less populated areas of the map where it makes sense, as well as adding some points of interest (like castles, lighthouses and other narratively interesting areas).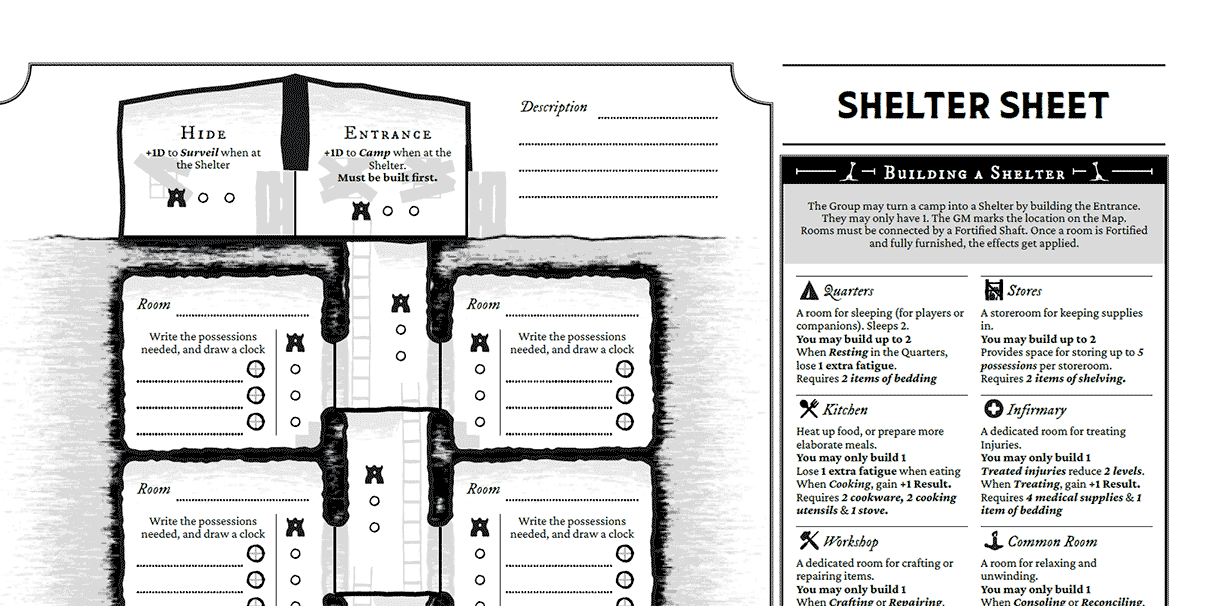 The Shelter sheet and a few of the other play sheets have also been updated with new visuals. Along with these pretty major overhauls, the rest of the sheets and the rules are also being updated here and there with visual updates for clarity and little graphics for flavour.

Setting
Work on the Setting is progressing - it's about 45 pages so far, and will contain details on weapons you might find, technology, the society of the British Empire and more detail on the Martians. Also, there will be an outline for every town and hasting on the map, detailing what you might find there. I thought I'd share a couple of spreads that I'm pretty pleased with.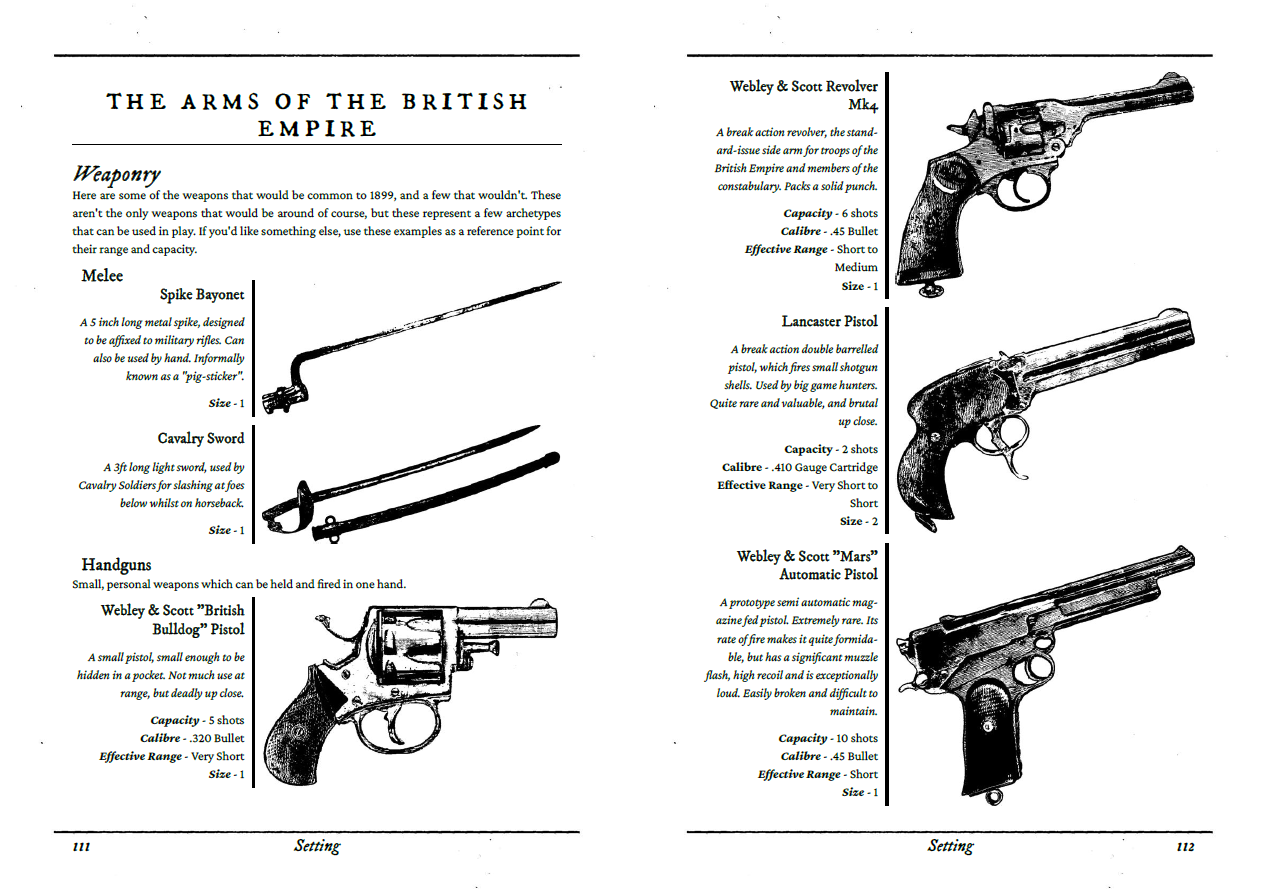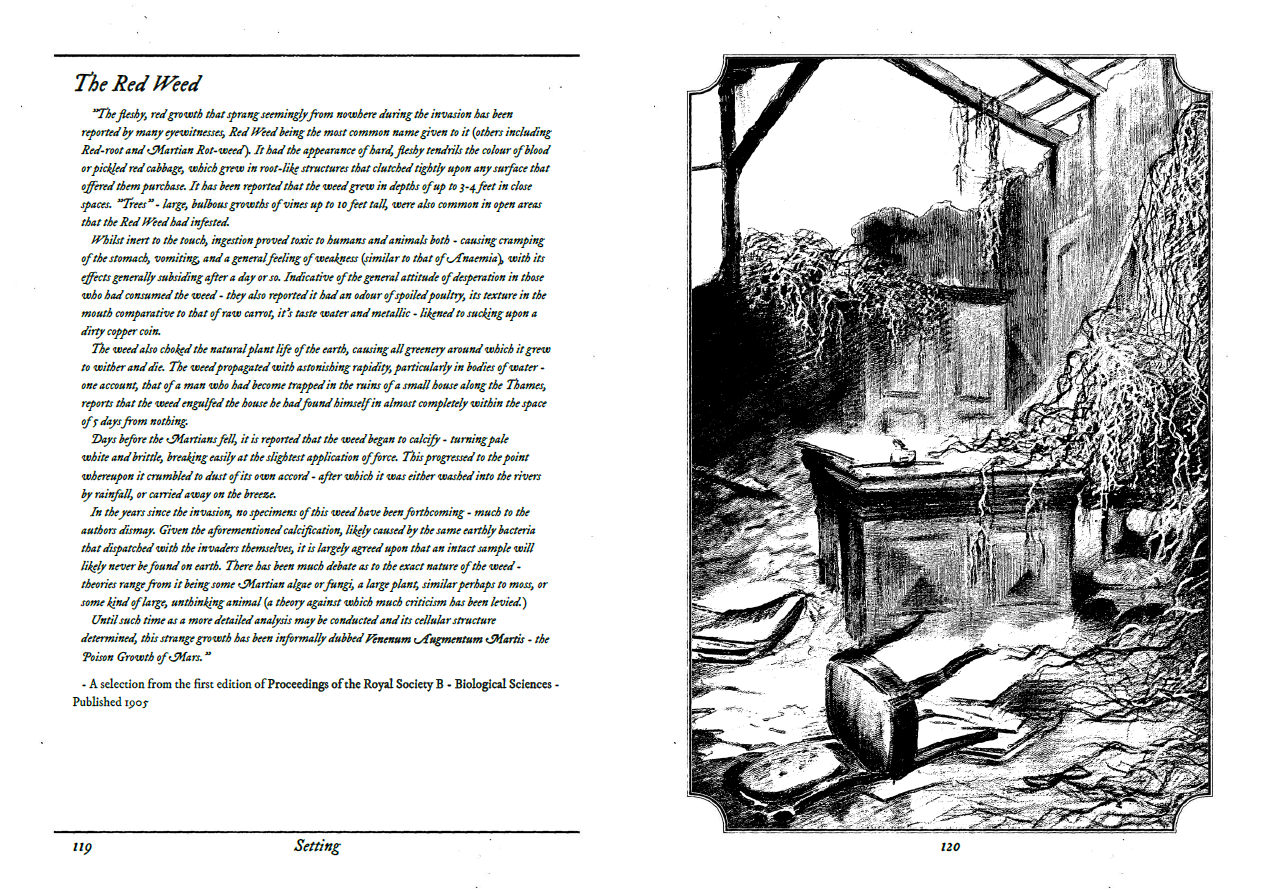 Release Date
I'm hoping to have Alpha 2.1 finished and available by early next year, depending on how busy I get! I work full time and everything to do with As the Sun Forever Sets is done in my spare time, so please bear with me!

Quickstart
Once Alpha 2.1 is released, the next thing I want to work on will be a Quickstart. This will be a free "demo" of As the Sun Forever Sets, showing off the main mechanics. There will be a rough narrative for the GM to follow, character sheets with pre-filled goals, backgrounds and action ratings for players, and the whole thing will take place on a small section of the map (probably Anglesey). I'll update on this a bit closer to the time!
Thanks for reading! ❤
- Riley
Get As the Sun Forever Sets - Alpha